Vestas' Green Oasis: Where the Garden is the "Apple of Their Eye"
Real living space for relaxation, socializing, and learning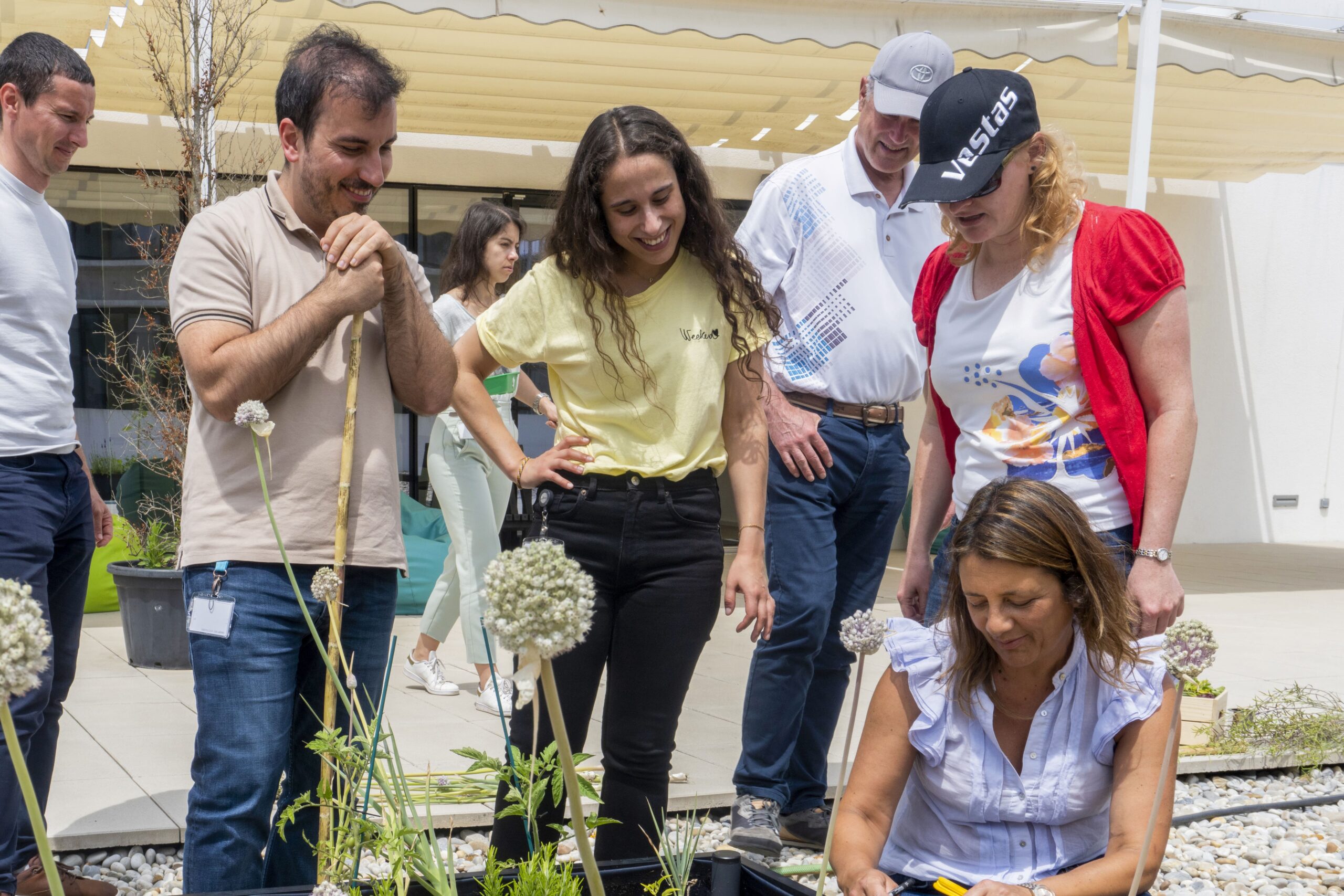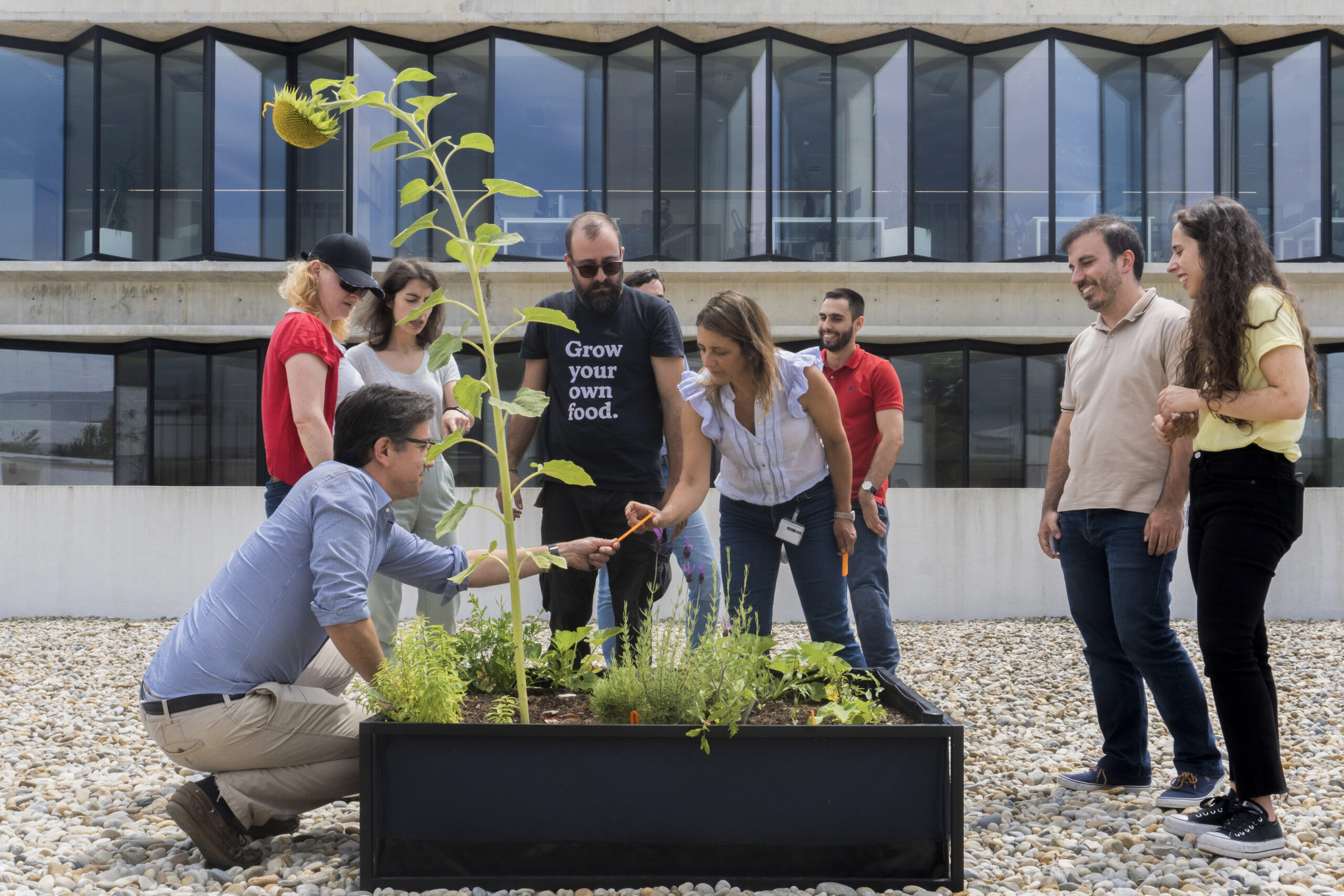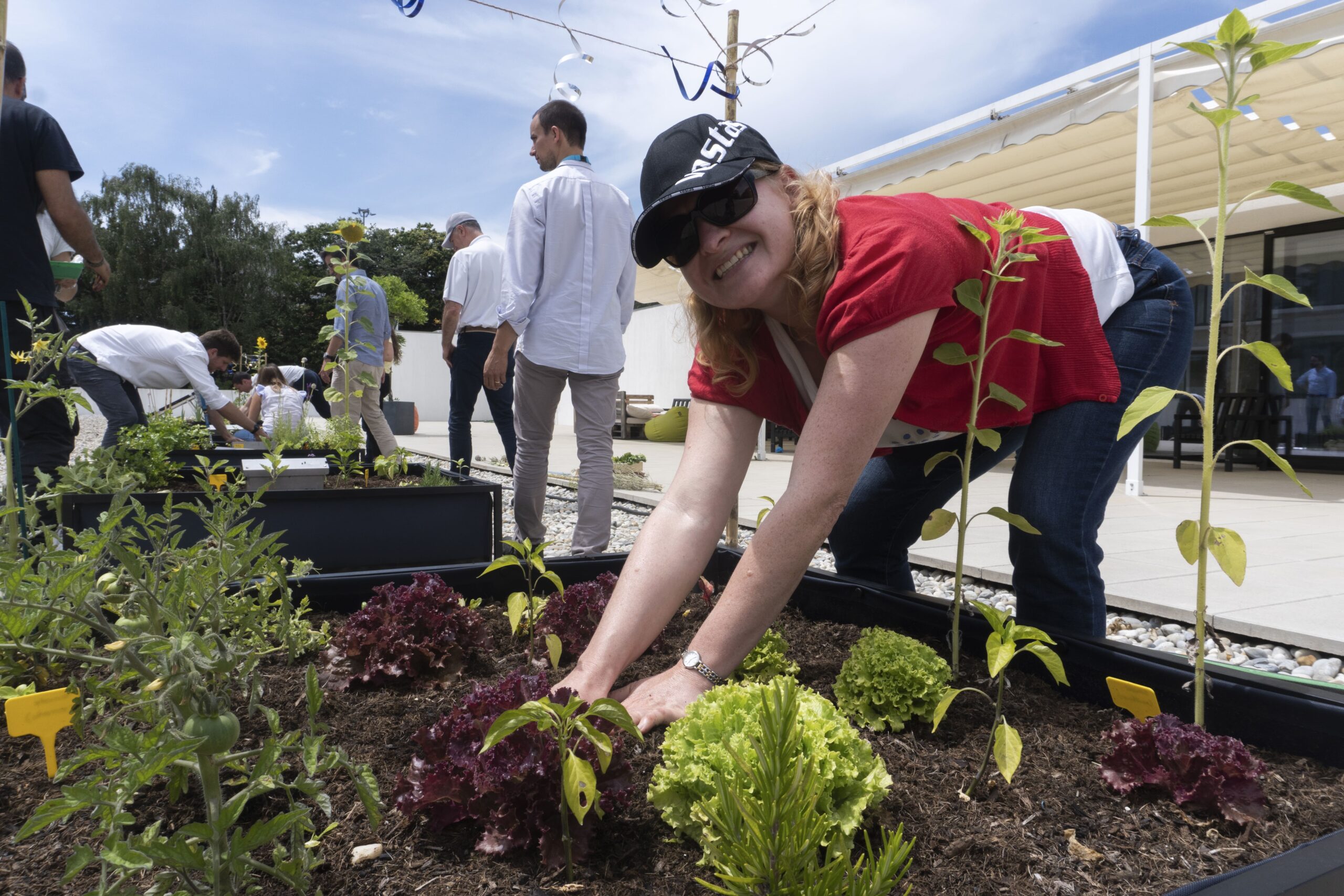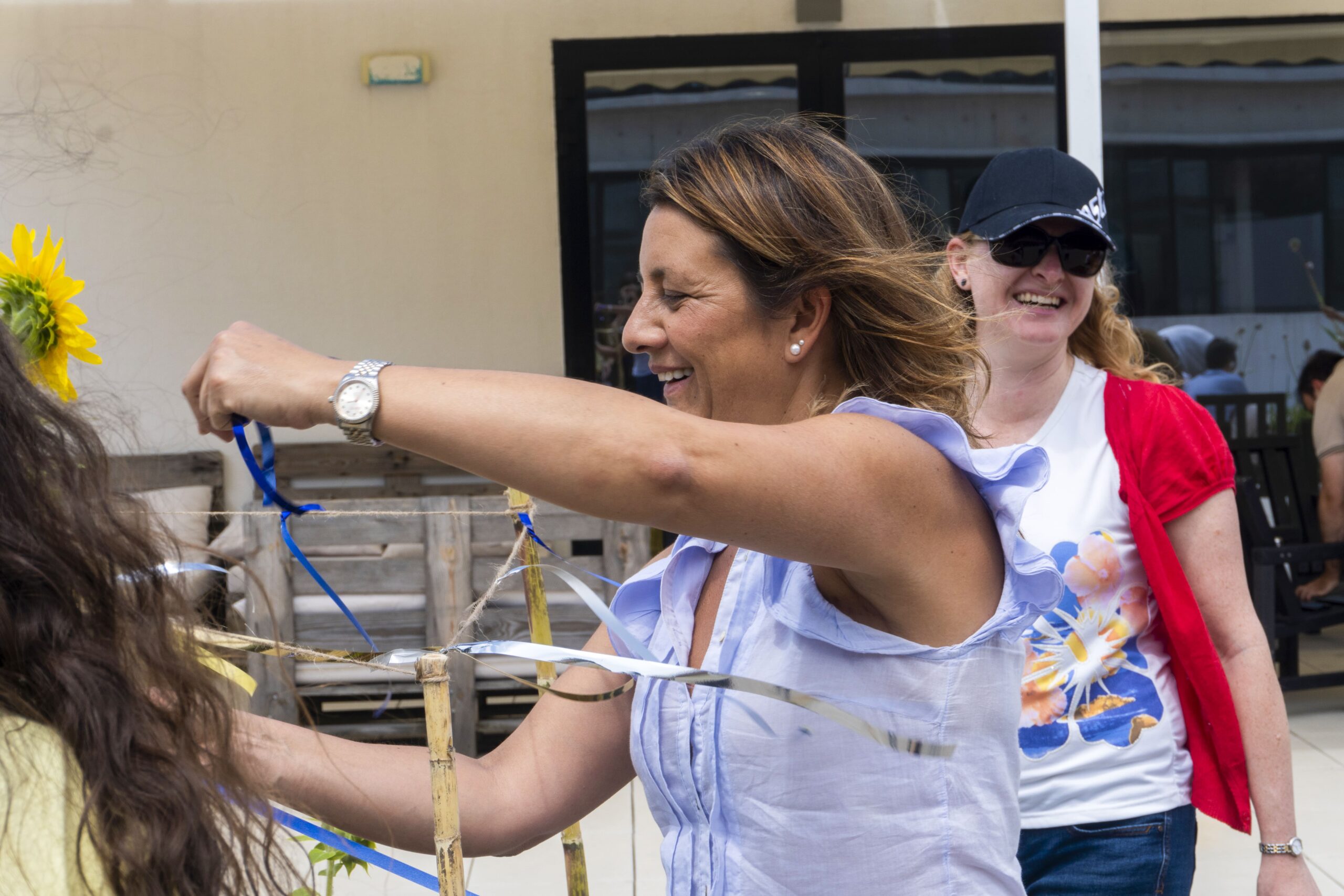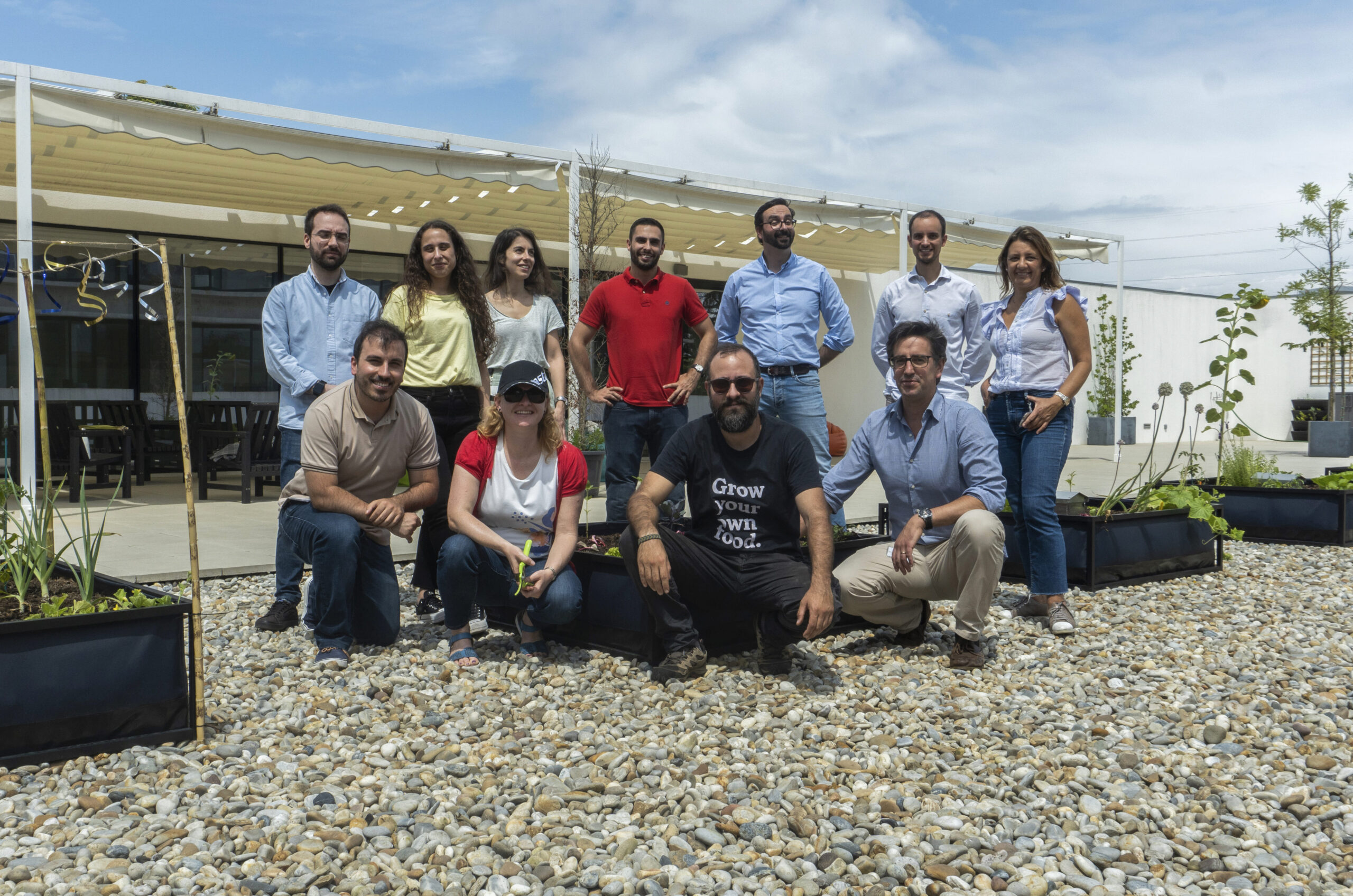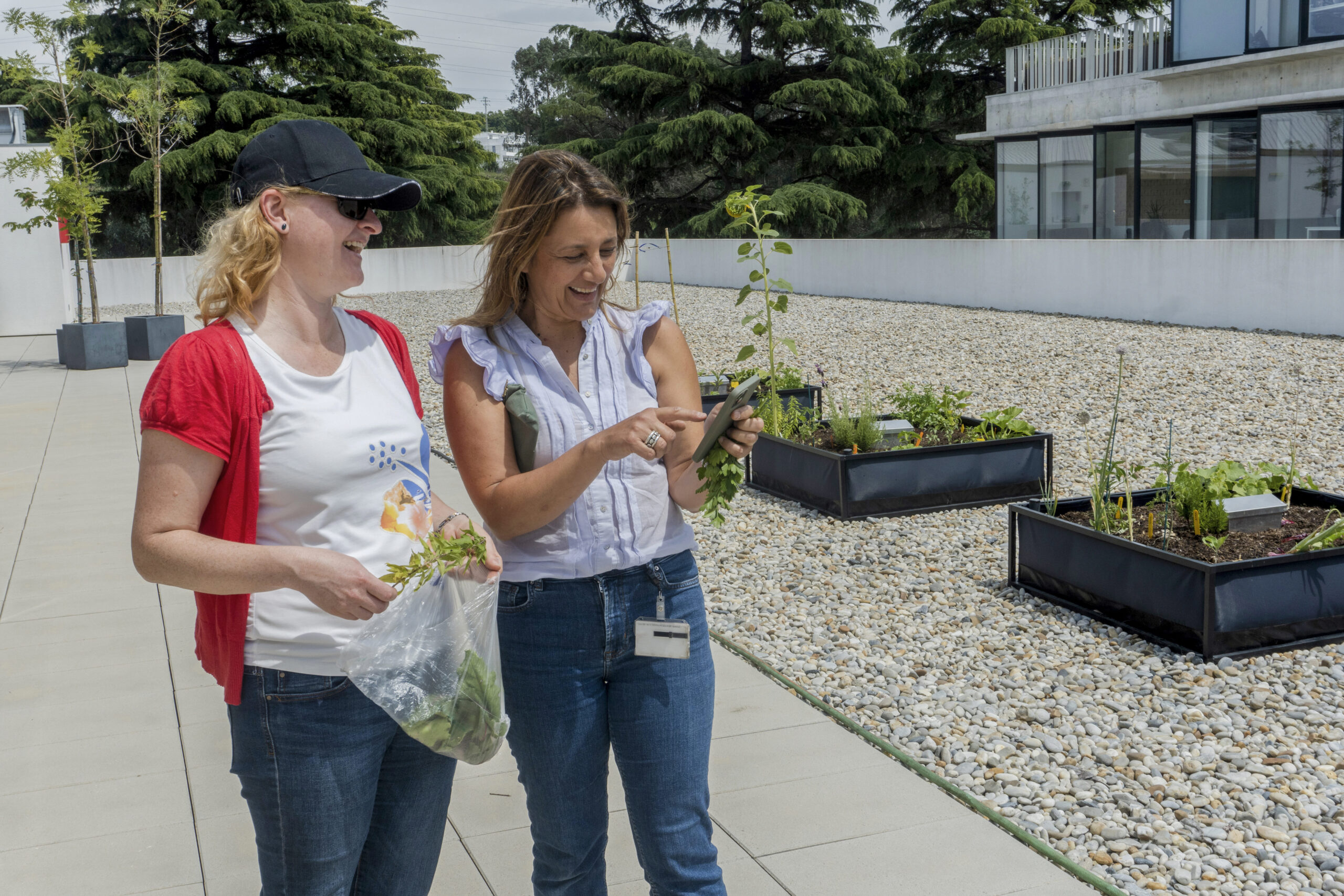 What could be better than a company that produces wind turbines also setting up a vegetable garden? That's precisely the project that Vestas, at its Porto office, has undertaken. When they learned about the Ground Yourself Programme, the idea of transforming their beautiful terrace into a real living space for relaxation, socializing, and learning became apparent.
Of course, the company strongly aligns with the environmental values of this initiative, as it provides a wonderful opportunity to establish a connection with living organisms, nature, and to learn more about what nourishes us. But that's not all! As Sandra Brito, executive assistant at Vestas, testifies, the garden is a place where people come together and share a communal experience. It's worth mentioning that the Porto office comprises employees of 26 nationalities, and they all collaborate in deciding what to plant and schedule their hands-on gardening time for relaxation. The vegetable garden is like a 2.0 coffee machine, with many additional benefits!
Consequently, a small group of garden caretakers has formed within the Vestas office in Porto. They also gather around the monthly sessions conducted by the grower, who shares agricultural knowledge and discusses various everyday life topics. The variety of questions addressed regularly attracts new curious participants. Sandra also emphasizes the comfort of relying on the fertile substrate and irrigation system, which allows them to achieve beautiful harvests and take risks despite their lack of experience in gardening. 
Of course, not everything is always perfect in a garden, as you can imagine (there are many colors!). Sandra and her colleagues had to conduct a real investigation to find the culprit responsible for nibbling on the cabbage leaves. Through observation and analysis, they discovered that it was none other than a group of winged visitors, whose freedom is enviable and who equally appreciate the vegetable garden! 
Furthermore, the garden is not only talked about for the vegetables planted, which are made available to everyone's plates, but it also becomes a topic of conversation.These discussions prompt everyone to reflect on their sense of shared responsibility and daily commitment, among other things. Indeed, the sight of salads, onions, beets, or tomatoes must whet the appetite and inspire many. Moreover, even though they don't cultivate them, the caretakers of the garden describe it as the "apple of their eye." 
In this Eden, some primarily seek a green space, others come to learn more about nature and gardening, and some enjoy having another garden in addition to their own at home. Sandra testifies to the pride that this project represents for the company and the strengthened human connections, even though each individual comes with a different objective. 
Now you know why many employees leave the Vestas Technology Centre in Porto with a smile and a handful of vegetables in their hands!
A transition program
centered around a community garden.
Get in touch with us, we're looking forward to seed this idea with you.