Coralie Breuvart, Noocity grower, is campaigning for a new wave of agriculture in Lille.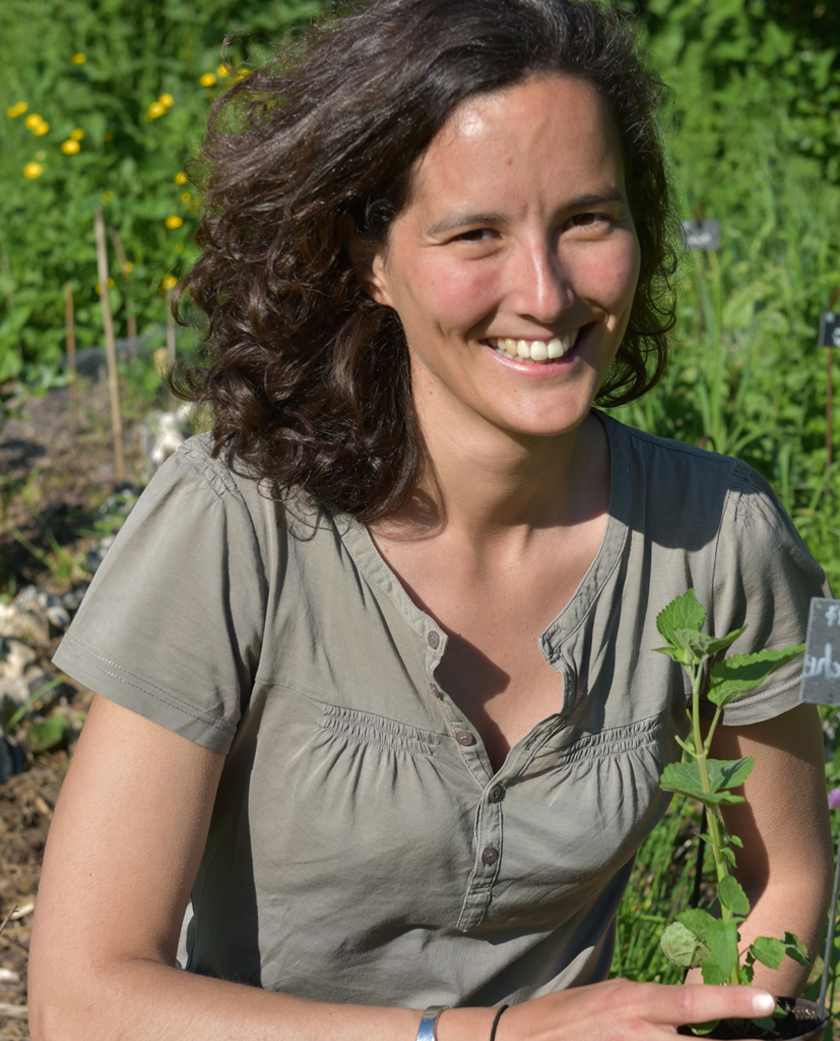 Coralie borrowed her credo from Gandhi: "Be the change you wish to see in the world."
And the world, she sure has travelled it! Through outdoor sports when she was young, or later during her many trips and years abroad.
She was constantly importing and exporting things, and all of that made her want to be more local.
Today, Coralie lives in Lille, where she has several gardens. If she listened to herself, she would revegetate every building in the city, plant trees on the Grand Place. But her most beautiful orchard is on the Opal Coast!
And food has the most beautiful place in Coralie's gardens. The first time she tried growing something, she managed to become independent in 3 months.
She found it so crazy that she wanted to teach families to do the same, and then transform businesses and communities so that they could have their own vegetable gardens too.
As a city-dweller, what she loves most of all is running her workshops dressed like one. Gone are the stereotypes of the gardener who wears boots and never leaves the field!
Best of all, she'll tell you that it is possible to only maintain a vegetable garden on weekends, since she used to spend an average of 1.5 hours a week there (what's the point of waiting around in front of her cabbages?). For Coralie, it's important to reconnect with her food and to become a little bit rural. She's convinced that we all need a bit of that, even if we prefer wearing heels over boots. Because deep down, we are all drawn to the garden.
If you still have your doubts, ask her to tell you about her vegetable garden in a 5-star château resort… We won't give it away… 🙂
Future companies take care of their own, the others and the planet.
We're ready to sow this idea with you.
Put some pep in your winter salads!
It's been years since I've bought my usual lettuce plants from a nursery, because they're just feasts for slugs! Instead, I plant other varieties of winter lettuces, which have many benefits:
They adapt perfectly to our climate, emerging and growing at the right time.
Their rapid growth makes them less susceptible to pests.
They can be harvested gradually and eaten whenever you feel like it.
And of course their flavour! These lettuces are rich and flavourful — much tastier than traditional lettuces.
In the spring, the last unharvested shoots will turn into flowers and attract the season's first pollinators to your vegetable garden.
The 3 winter varieties that I suggest growing: Chinese mustard greens, mizuna and arugula.
By Coralie Breuvart, Grower Noocity in Lille