Carine, an honorary native of Toulon, ploughs a vegetable garden in full consciousness.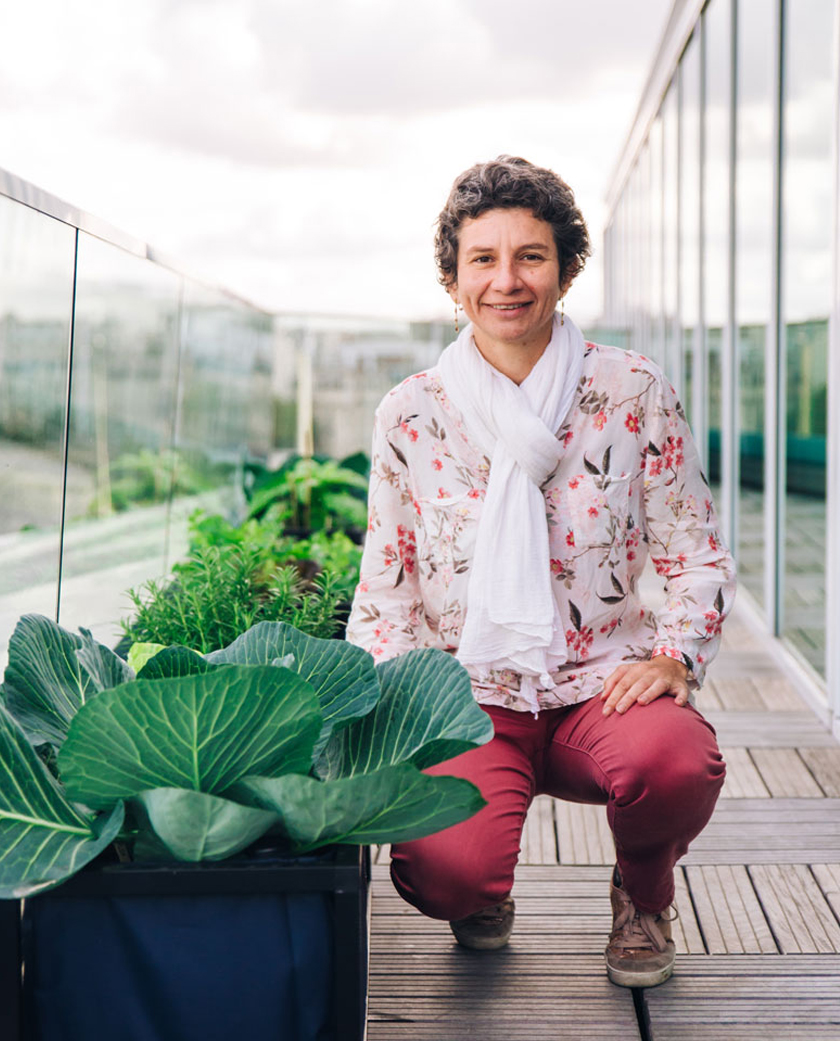 As a child, Carine always had a flower in her hands as she wandered through nature, her eyes wide with wonder. Even at her parents' house, she admired her father while he gardened. She has the soul of a botanist.
Now, whether she appreciates nature in the forest or at home, it is always a question of soul.
Much like thinning a row of radishes, planting things allows her to clear her thoughts and meditate. While hoeing her garden, Carine imagines that there is a bit of landscaping going on in her mind too!
Maybe that's why she likes to grow everything and doesn't have a favorite vegetable or herb.
She plants everything for the very principle of meditating, which also helps her discover lots of new tricks!
Ask her to tell you about yacon over a cup of ​​perilla herbal tea. 🙂
Nature has the power to calm us down and help us reconnect with ourselves.
And even to lift our spirits!
In the future, Carine pictures a city where concrete coexists with green spaces, some domestic and some wild.
And even some uncultivated play areas, so that children can experiment and learn about plants, vegetables and herbs from an early age.
We know adults who can't even tell the difference between a cucumber and a zucchini, so it might not be so dumb!
Future companies take care of their own, the others and the planet.
We're ready to sow this idea with you.
Be curious! Every year, experiment with a new growth in the vegetable garden!
To start a vegetable garden, it is wisest to start with a few classic vegetables, to observe them and adapt the crops to your space. After that, be curious! Visit nearby gardens to discover species adapted to your climate.
This year, on the advice of my nurseryman, I planted Perilla (Perilla frutescence), also known as "wild sesame" or "Shiso" in Japan. A new favourite for the next few years! In the garden, it offers beautiful colors and shapes as long as it has enough sun. It can be cultivated and picked like basil. Aesthetic, it has melliferous, medicinal and culinary benefits. I encourage you to pick its leaves and use them as aromatics or in salads. For my part, I often enjoy it in hot or cold herbal tea. Green, purple or two-tone, each variety offers a subtle blend of flavors. Notes of basil, mint, cumin… I'll let you see for yourself.
By Carine Chevrier, Grower Noocity in Toulon.