Alexandra left Champagne for the (urban) fields in Reims.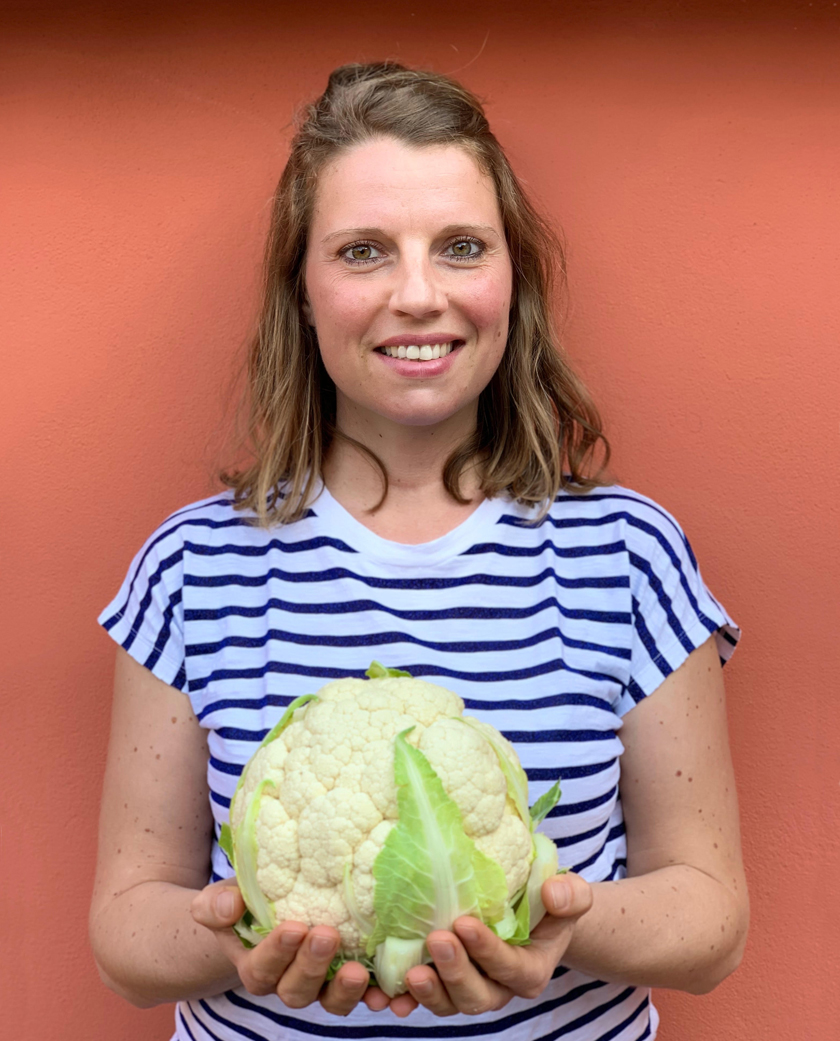 Alexandra grew up at the edge of a family pond in the Rémois basin, where she spent all her time when she was a child. So the marketing career she got into… that wasn't meant to last forever. After 6 years in the bubble industry, her motivation faded a bit, seeking nature more than an office.
Hungry for knowledge, she entered the realm of agriculture and began studying biodiversity, gardening a living soil, permaculture and even beekeeping.
But she didn't go bananas, because our grower is a follower of the Japanese philosophy of "baby steps": by doing things little by little, we can end up moving mountains … and that really does bear fruit.
Alexandra is launching with friend, "La ferme Rémoise," an association that helps people developing urban agriculture projects and develops the 1st multiactivity urban farm in the heart of Reims.
For our grower, it is better to remain humble before nature, because anyone who starts a vegetable garden always experiences setbacks. But she finds it especially wonderful because it puts everyone on the same level, and that touches her little artichoke heart.
Join her and make Reims one of France's most dynamic ecological cities. You'll be thanking her in just a few harvests.
Future companies take care of their own, the others and the planet.
We're ready to sow this idea with you.
The benefits of flowers in the vegetable garden.
When you imagine a vegetable garden, flowers don't necessarily come to mind. Yet they really do have a place there!
Sometimes edible, other times used as green fertilizer or packed with therapeutic virtues, they are interesting on several levels, including a decorative one. Personally, I love flowers, and I love ​​including them among my vegetable crops. Because cultivating a vegetable garden is also about having fun, discovering new foods, and diversifying your recipe book.
My favorites are borage, with starry purple flowers that you can use to decorate and add a little iodine flavour to salads and poke bowls, for example, as well as nasturtium, with its pretty rounded leaves that are as edible as its flowers.
And let's not forget zucchini flowers, which our grandmothers used to bake into delicious pastries, a somewhat forgotten recipe that shows how food used to be eaten in its entirety, leaving no room for waste. Lavender is also interesting, as it can be used in herbal tea (to ease stress), or to attract insects and promote the pollination of your berry and vegetable plants, all while repelling aphids thanks to its powerful scent.
By Alexandra Devaux, grower Noocity in Reims.