Alexandre, the beer-keeper who plants tons of happiness in Brussels.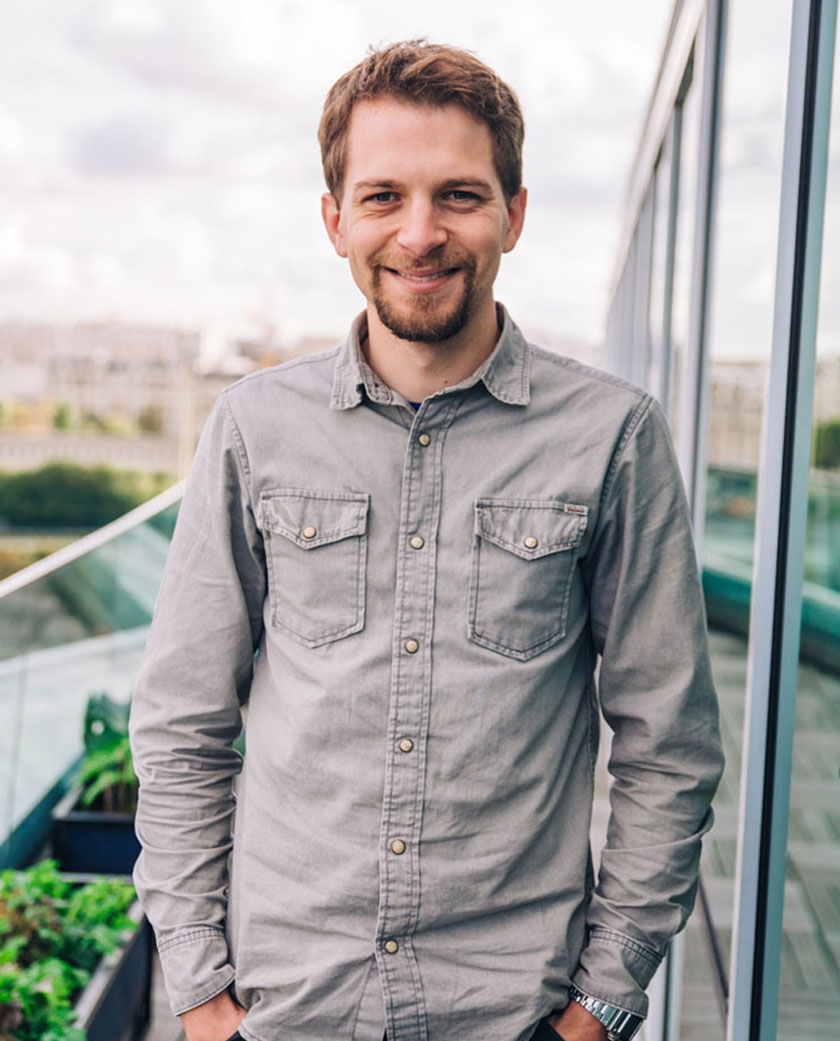 Alexandre loves hops. Of course, he's Belgian, and since hops are used to make beer, it was love at first sight for him and that plant!
When he's not enjoying it with his friends, he's stung by a love for bees. There's a good chance that he'll tell you about one or the other during his workshops, where he sometimes comes dressed as a beekeeper!
But Alexandre is above all an expert in urban agriculture. With his bioengineer background, he has supported numerous urban agriculture projects in Brussels, Belgium, and around the world. In addition to his expertise missions, he is director of Parc Maximilien farm, the oldest urban farm in Brussels.
Passionate, he could talk to you for hours about the people who inspire him (like Eric Duchemin and Jean-Martin Fortier), or about his vision for nature in cities of the future. For him, eating is voting, so as citizens we need to make things happen, even if that means doing it differently from everyone else.
Our grower is convinced that civic awareness can be awakened at work. When you grow your own vegetables, you become aware of the seasons and stop buying vegetables that come all the way from Chile or are loaded with pesticides. Plus, he taught us that gardening reduces stress and has a positive impact on our health!
So be like him: consume and vote in season.
Because there are no impossible vegetable gardens, Alexandre will always be on a mission to find a way to make them happen.
Future companies take care of their own, the others and the planet.
We're ready to sow this idea with you.
Two edible plants that you can propagate easily.
Mint is a plant that produces beautiful resistant roots, making it very easy to multiply it by division. When buying mint in a jar, don't hesitate to cut the root ball into thirds or quarters with large shears or a spade. Make sure you keep some roots, stems, and leaves on each portion and replant them in fairly moist soil. The Noocity garden's water reserve system will make that job easier.
Green or purple basil often has sturdy stems that lend themselves well to cuttings. When your plant is well developed, harvest the larger leaves for cooking and prune the plant to get cuttings. Ideally your cuttings will be 5-8 cm long with 3-4 small leaves. You can then plant them directly in a small pot with potting soil or clay balls, saturated with water and kept indoors or in a greenhouse. This gives you free herbs for your indoor vegetable garden in the winter, and as soon as the weather permits, you can replant your basil outdoors in your vegetable garden boxes.
By Alexandre Lefebvre, Noocity Grower in Brussels.