The office of the future is green, sustainable and cooperative.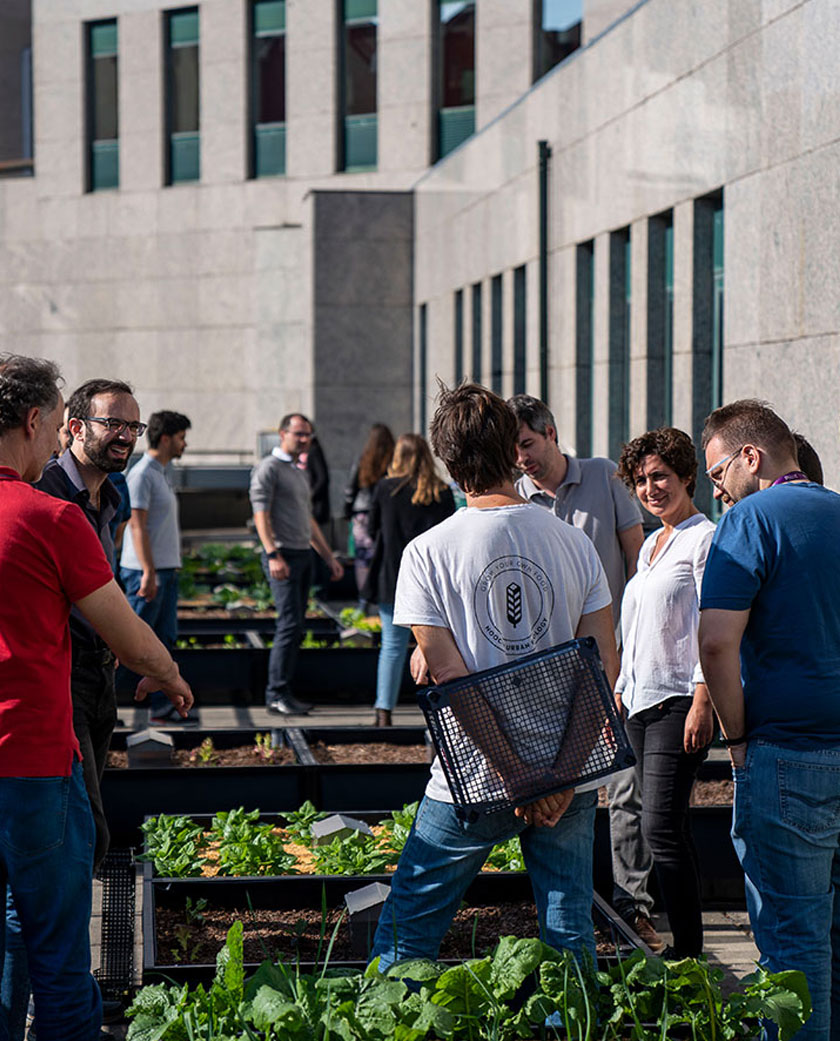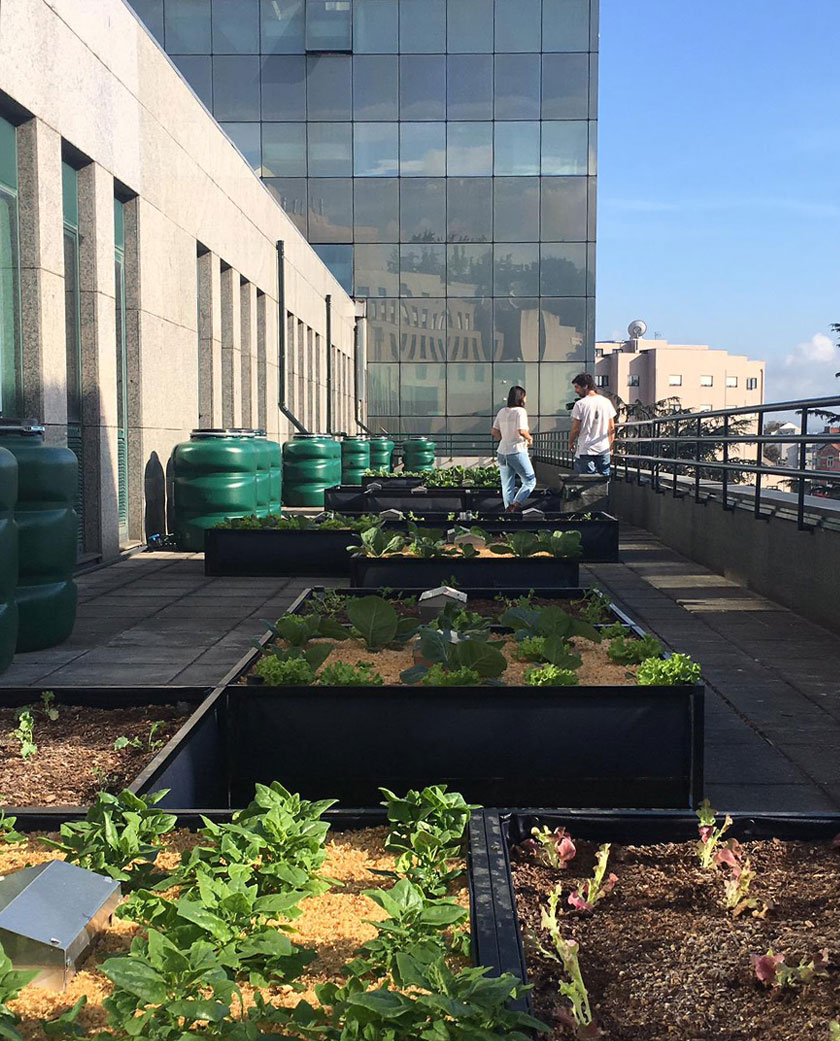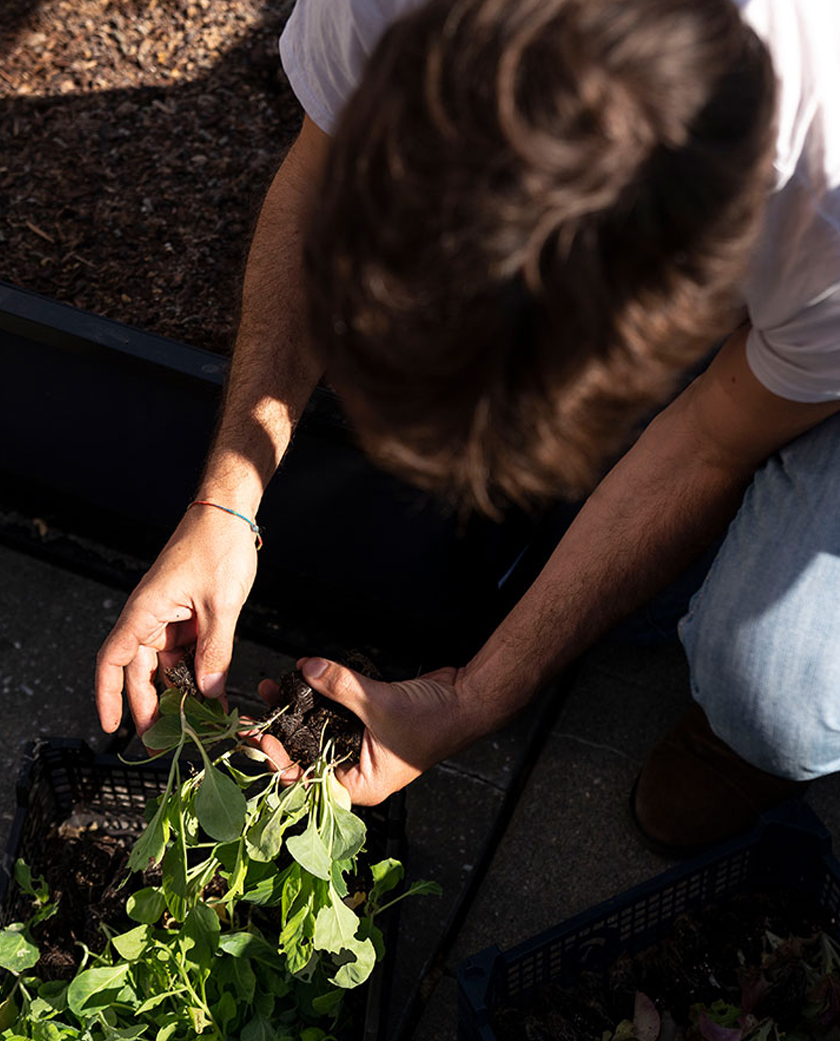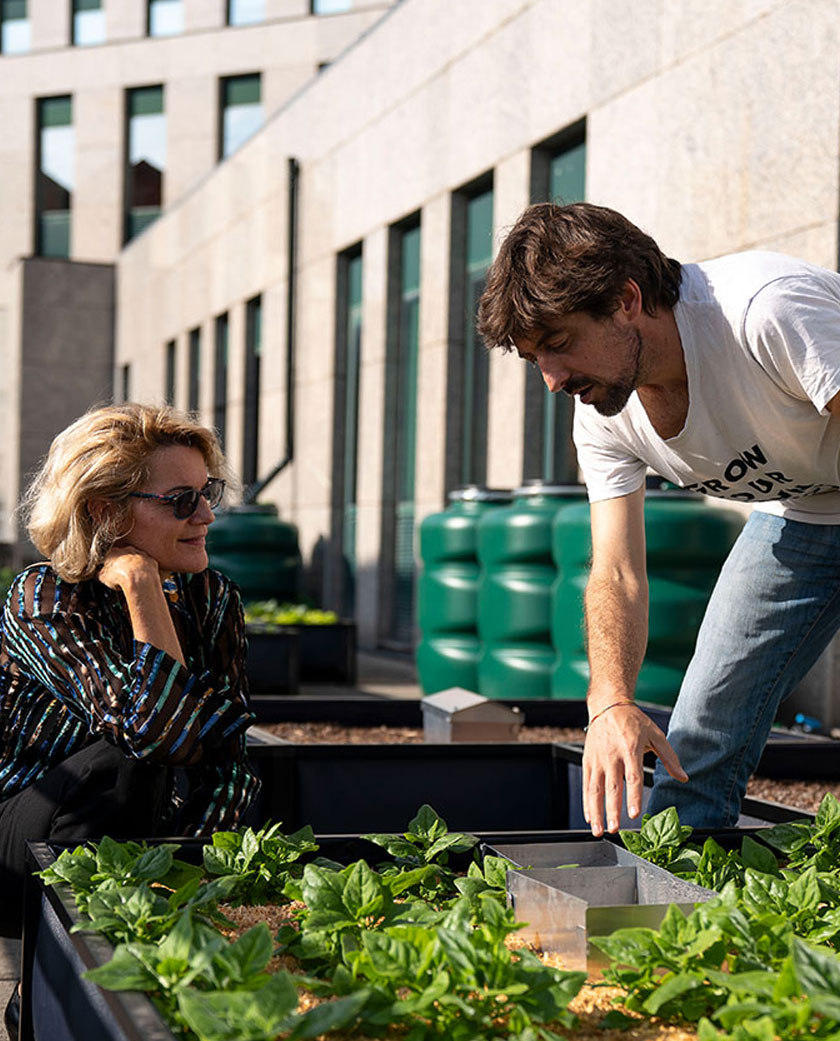 Natixis, a French financial institution, opened its doors in Portugal in 2017 with the inauguration of its Innovation Hub. In this new unit, the company made its main objective to offer information and technology services with a strong focus on innovation.
Thus, in September 2019, Natixis took advantage of the renovations of one of the floors of its Porto office and accepted the challenge of creating a community garden on a previously unused terrace.
More than just making the outdoor space more pleasant, the company wanted to implement its own guidelines for social and environmental responsibility. So 26 crop boxes were installed, as well as a rainwater collection system made up of 15 tanks with a capacity of 500 liters of water (each) — in other words, 7.5 m³ of recycled water to irrigate the vegetable garden.
The project was a perfect way to connect employees of all levels and departments, so volunteers — almost 70 of them — were organized into teams, each led by an "ambassador" responsible for recruiting new volunteers, managing the staff's rotation, and coordinating activities with other teams. Communication takes place through a Whatsapp group in which the teams and grower Filipa Almeida, who closely accompanies the Naxitis vegetable garden, regularly share updates on the garden, photos, questions, and any other little curiosities.
At the heart of this project, employees have found a way to socialize and spend quality time in nature. The project's satisfaction rate is around 80%, and really, its positive feedback isn't limited to the company: all of the vegetables, fruits, and aromatic plants picked are offered to the Legion of Good Will, located nearby. This charity prepares and distributes "soup for the needy" every week using vegetables from the garden, whose quality and authentic taste offer even greater comfort to those who need it most.
Internally, Natixis' volunteers and other employees in the vegetable garden are still going strong, recently participating in a workshop involving healthy eating and preparing the body for winter.
In the future, Natixis hopes the vegetable garden will continue to bring people together, increase environmental awareness, and teach people about the importance of sustainable agriculture and the benefits of a less sedentary, more sustainable life. At a time when work models are being re-evaluated in favor of a mix of in-person and remote work, Natixis is open to the possibility of remaining partially remote. But one thing is for sure: the garden is here to stay. There will always be hands ready to plow, sow, prune and, of course, grow ever more abundant and fulfilling harvests.
A transition program
centered around a community garden.
Get in touch with us, we're looking forward to seed this idea with you.