Mob Hotel vegetable garden
Mob Hotel vegetable garden is proof that you have to give more to get more.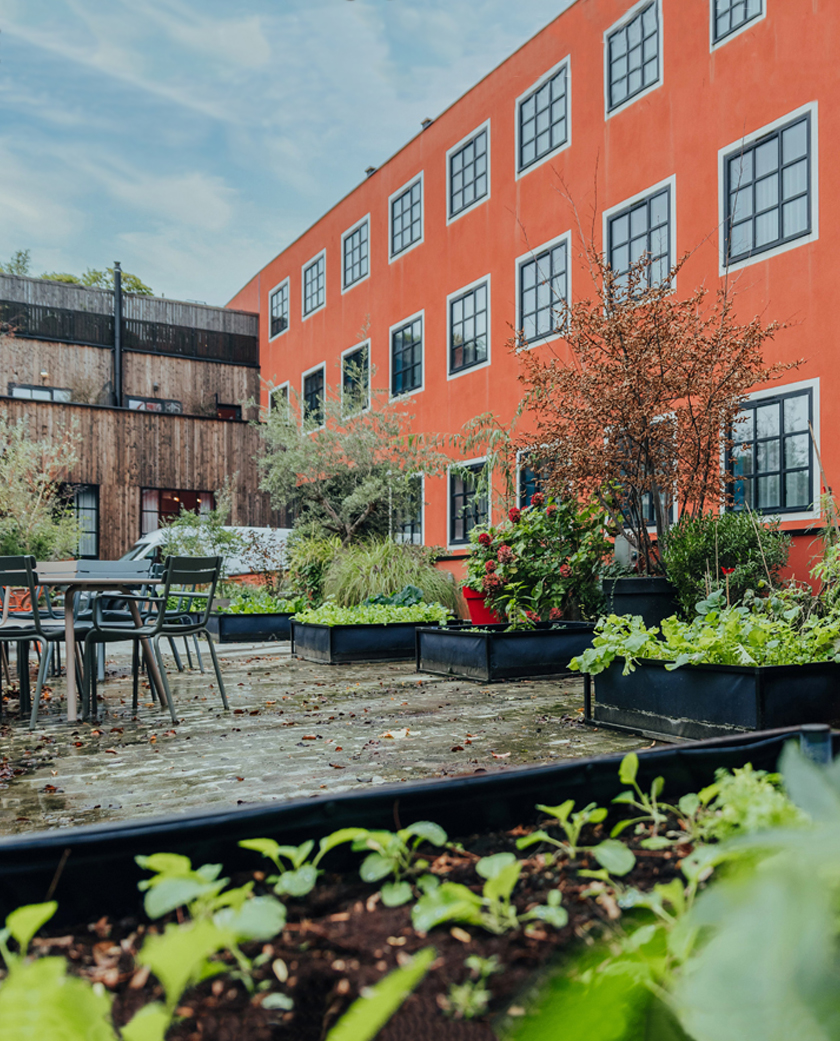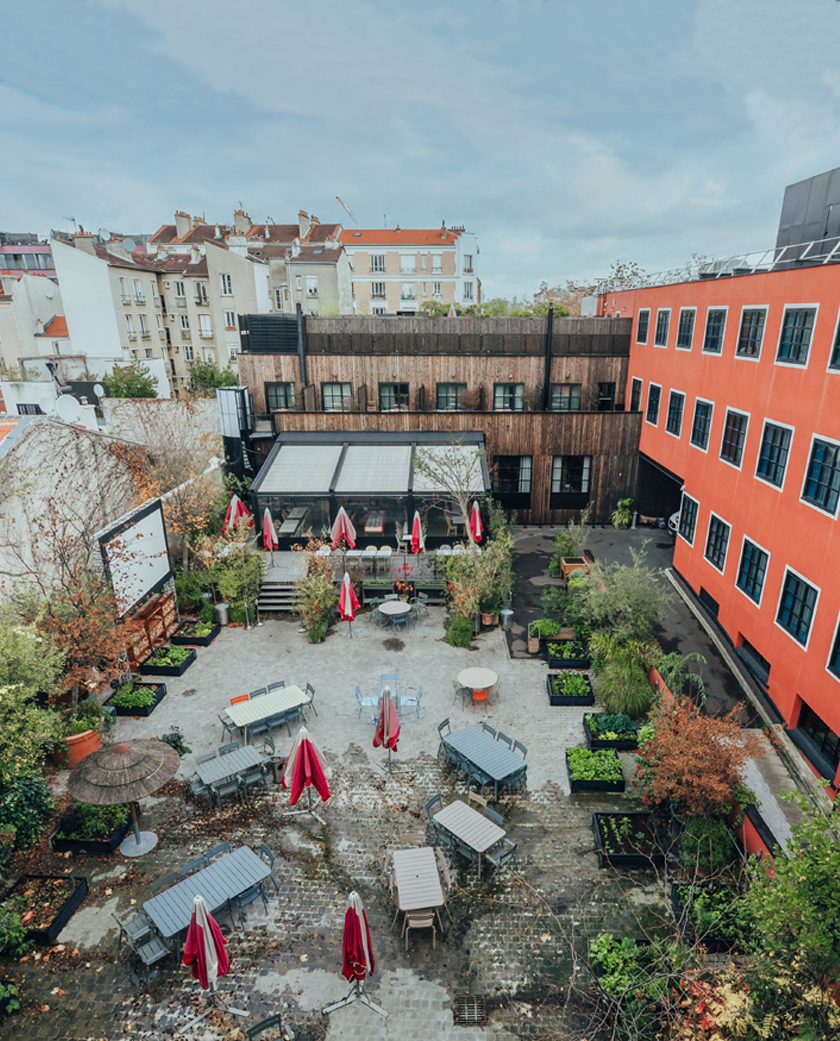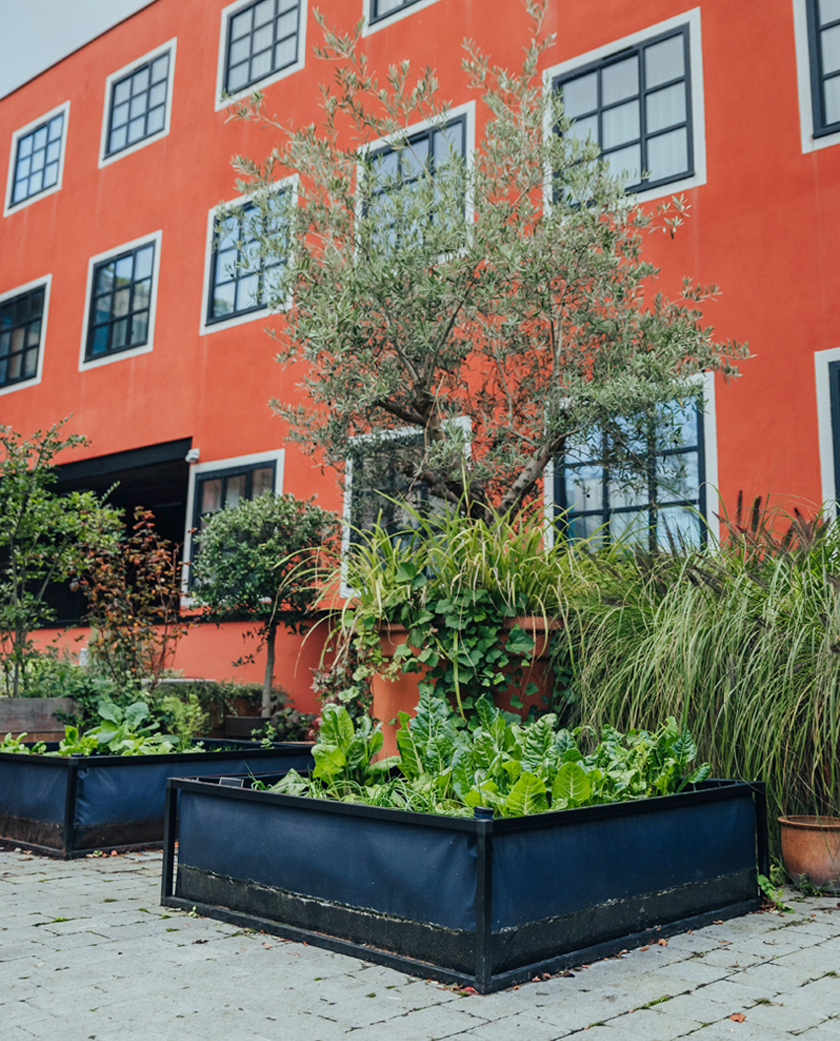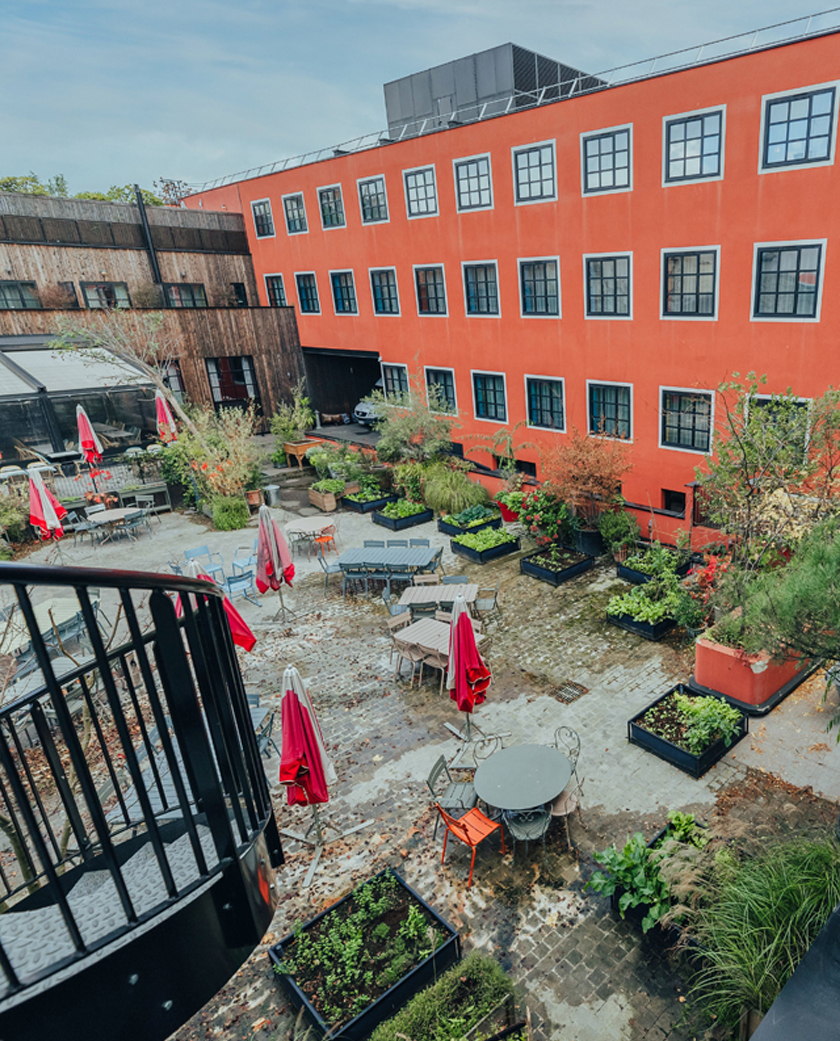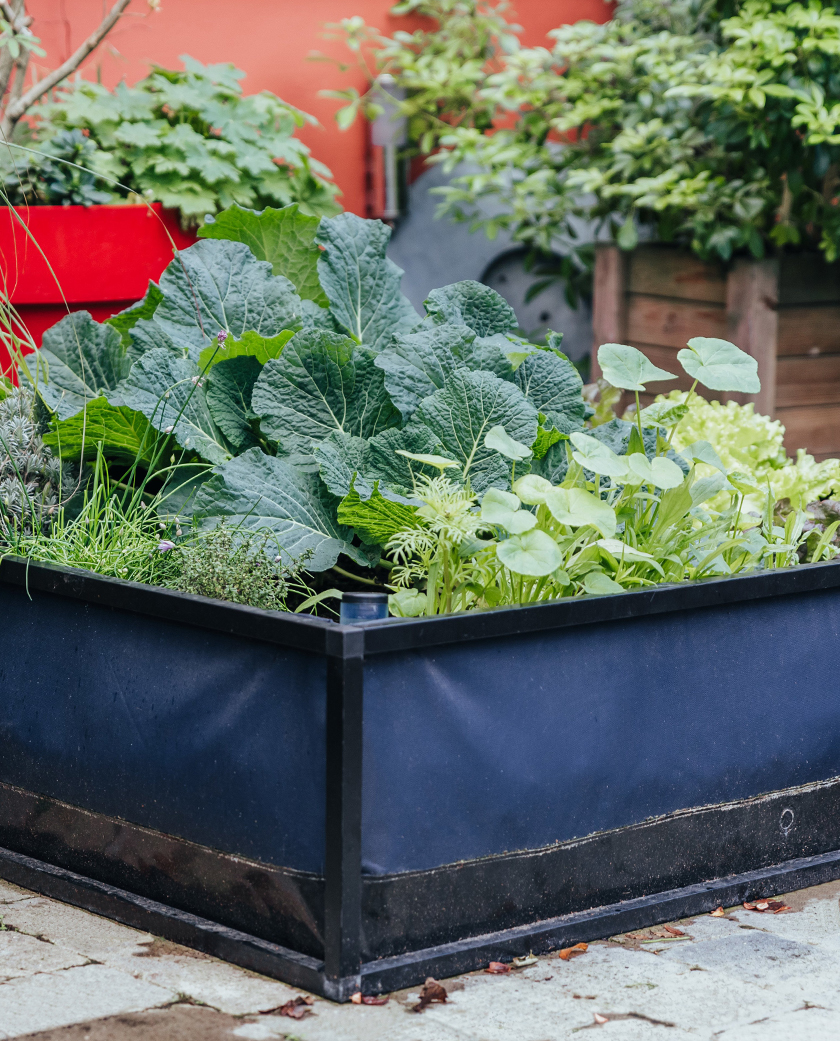 Mob Hotels have been around for several years, and it seems like they were born to be successful. Of all the things that make this project attractive, what really caught our eye was the Mob Hotel's unique, integrated connection to each community in which it is established — that's what inspired the creation of a community vegetable garden, cultivated by the neighborhood.
They could have tried to target a specific audience, but the Mob Hotels consider themselves to be more democratic, with clients from all socio-professional backgrounds.
Instead of being defined only by the people who use their services (their customers), they also associate themselves with their social surroundings, creating connections between the hotel, guests, and locals, drawing on the neighborhood's identity — and not just the city's —to create a positive impact for everyone.
Started in 2017, the Mob Hotels currently count two boutique-hotels, one in Paris (Saint Ouen, Les Puces) and another in Lyon (Confluence). They are versatile spaces made to evolve with their social environment and their customers' tastes. These hotels' bohemian and eclectic spirit aligns with their aim to be environmentally conscious, to source locally and to completely eradicate single-use plastics. Self-titled "hotel craftsmen," they know that we all make a difference little by little, step by step, project by project.
The Mob Hotel in Saint-Ouen, a region of ​​Paris known for its Flea Market, wanted to bring the hotel closer to its neighbourhood — an artistic, lively district, but with socio-economic instability — through a variety of activities and approaches. And so, for three years, the hotel hosted a fashion school (CASA 93) for free. In fact, neighbors are frequently invited to cultural events and parties taking place in the hotel.
The partnership with Noocity, meanwhile, was born from a desire to not only open the hotel's doors to its neighbors, but also to make them really feel at home. That's why 18 Noocity vegetable garden beds were installed in the courtyard of the building, to give neighbors and families a shared space to grow and harvest their fresh, healthy food on a daily basis. These spaces are made available year-round, and anyone who wants to participate can submit a cover letter outlining their interest in volunteering.
Hotel guests aren't left out: they also have the chance to get their hands dirty and become farmers during their stay, familiarizing themselves with the basic concepts and practices of gardening and coming into direct contact with nature. At the same time, the Saint Ouen Mob Hotel provides neighbors with a community composter and, for a symbolic fee, everyone can find their place in this durable, inspiring social ecology project offered by the hotel.
Anyone — and everyone — plays a part in building a better future.
Proof that the Mob Hotel's choices are paying off: they've seen an increase in the number of customers and neighbors wanting to participate in the change, but also be its leaders. This comprehensive, coherent, and positive impact project is proof that the best path toward the future is through our appreciation of the earth, and through our proactive search for solutions that deserve a (green) thumbs up.
A transition program
centered around a community garden.
Get in touch with us, we're looking forward to seed this idea with you.