The Porto Business School's Edible Garden
The largest vegetable garden ever installed on the roof of a building in Portugal.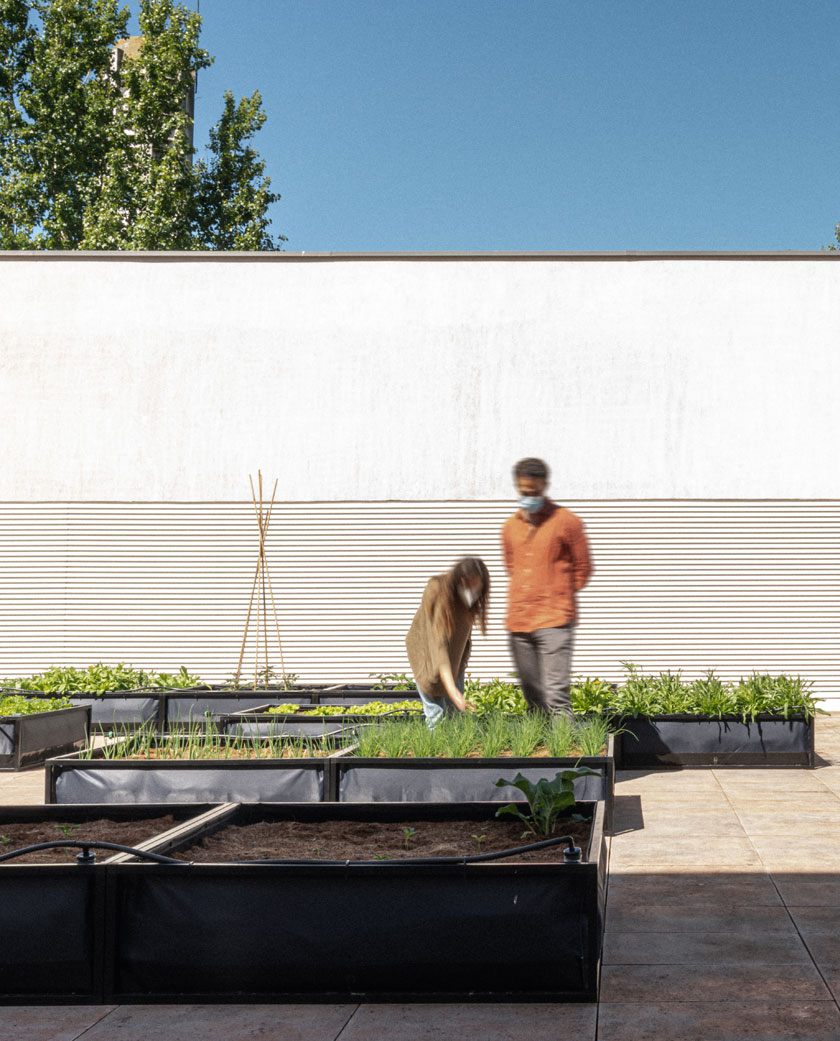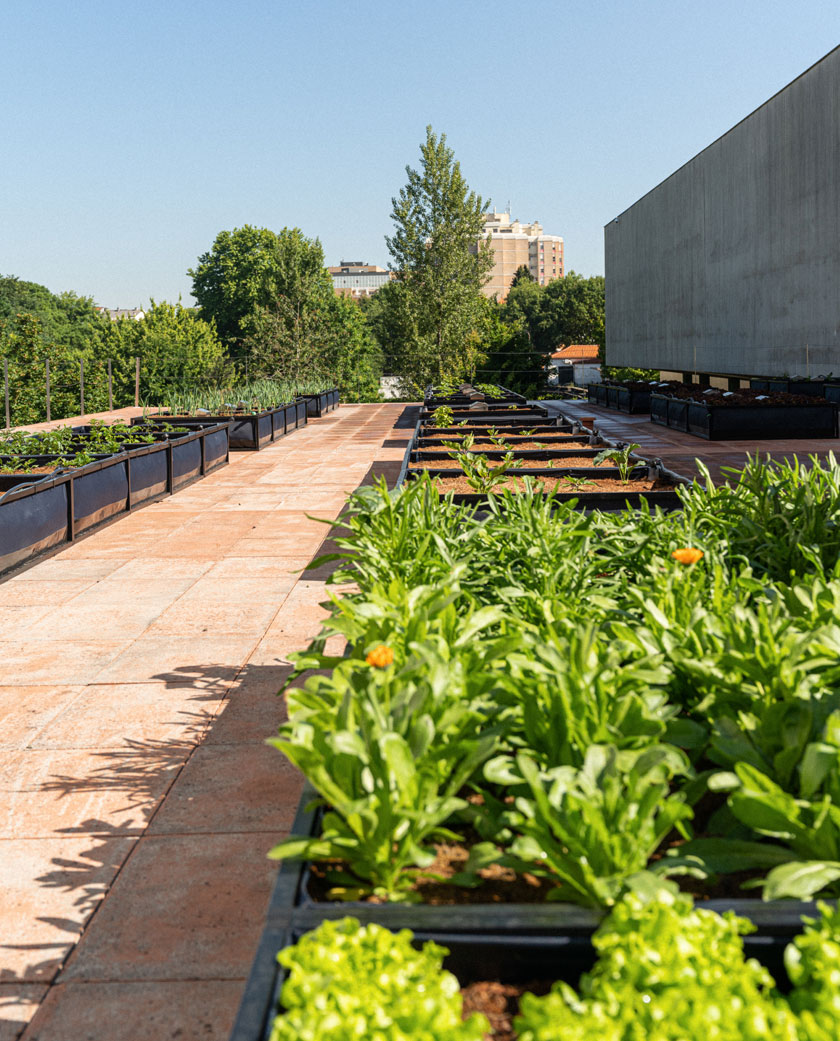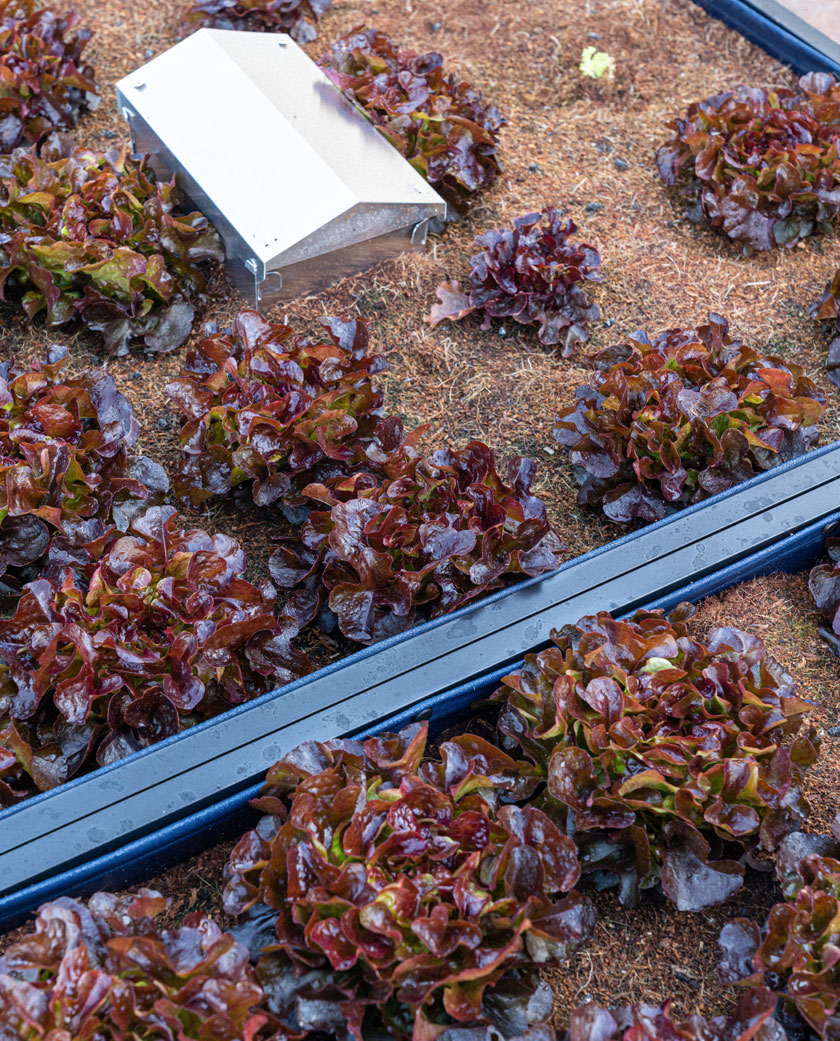 "Love at first sight." That's how Gonçalo Guerra, director of the institution, describes the connection between Porto Business School and Noocity. He discovered Noocity thanks to two colleagues who attended a sustainable management program. The garden is the perfect next step for the school — it had already adopted several measures promoting the environment and sustainable development.
April ushered in a glimmer of hope for the end of quarantine and gave the green light to finally complete the Noocity vegetable garden project on the roof of the Porto Business School. The school is now ready to reduce its carbon footprint, with a planned reduction in CO2 emissions of 6,800 kg per year.
The Noocity vegetable garden makes lofty environmental goals possible. "It has the potential to produce 3.4 tonnes of food per year," explains Pedro Rocha, member of the Noocity team and coordinator of this project. Compared to a conventional production system, about 900 m3 of water is saved every year. There is also the possibility of recycling "2.1 tonnes of organic waste thanks to the vermicomposters integrated into the vegetable containers, which self-fertilize the substrate. The vegetable garden will also reduce CO2 by around 7 tonnes, producing food locally and thus eliminating energy consumption from transport and refrigeration." All this is in addition to the solar energy and rainwater harvesting that the Porto Business School has already been practicing.
The garden is also a way of strengthening social connections. Gonçalo believes that "just like a vegetable garden, human relationships need maintenance. Our garden will be an excellent way to create a work environment that promotes employee participation and discussion, for a positive corporate atmosphere and more honest relationships". As Filipa Almeida, Noocity Grower in Porto explains, "part of the production goes to employees, and the other is donated to social institutions and the school's cafeteria." The school's employees are encouraged to get involved, learn to take care of the garden with Filipa, and participate in the harvest and distribution of vegetable baskets.
The PBS garden is Noocity's largest garden in Porto and the largest in the country to be installed on a roof. The sheer size of the project reflects the Porto Business School's commitment to sustainable development, making it unique in Europe.
A transition program
centered around a community garden.
Get in touch with us, we're looking forward to seed this idea with you.